Nichiban Cellulose Tape CT-18/LP-18 for Coating Test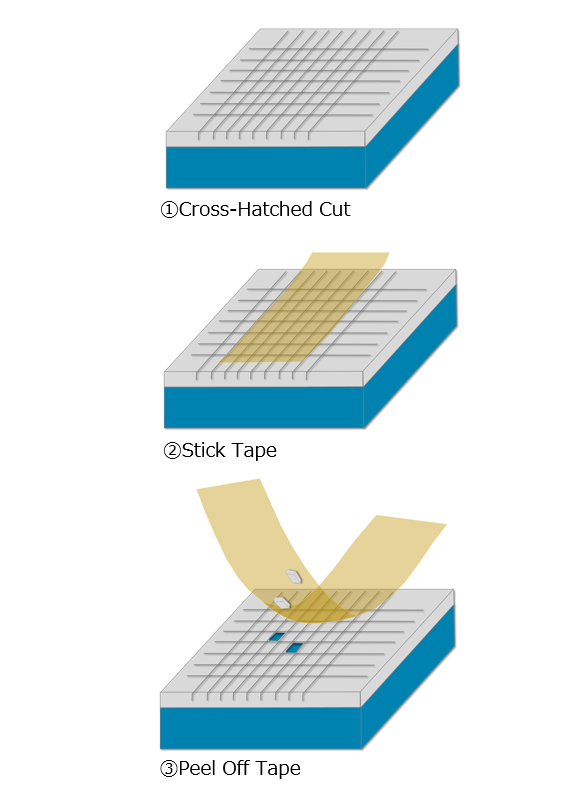 Manufacturers of automobiles, toys and home electronics conduct coating test to check the coating adhesion and adherability of the product.

There are several different tests to measure the resistance of paints and coatings from base material. This time we will introduce one of them called "Cross-cut Test".

The cross-cut test method uses a grid pattern perpendicular to the surface of the coating to determine the degree of separation from the base material after cutting.
This method can quickly check suitability and the degree of separetion of each coating layer from multiple coatings.

The test method is as follows:
(1)Making cut lines as grid
(2)Attaching the tape to cut lines
(3)Peeling off the tape and observing the tape and cross-cut area

For this test, many Japanese manufacturers use Nichiban's self adhesive cellulose tape CT-18 and LP-18. Because Nichiban's cellulose tape CT-18 and LP-18 conforms to standards for "pressure sensitive adhesive tapes" defined in JIS Z 1522.
Cellulose Tape for Gift Wrapping in Southeast Asia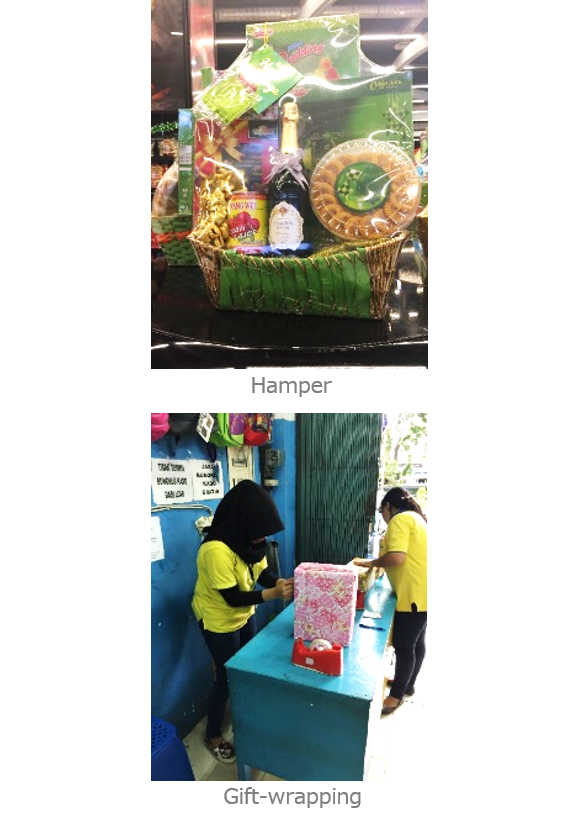 In Southeast Asia, it has been a custom to give hampers which are wrapped baskets containing food and daily necessities at special events such as Christmas and Lebaran (festival for Muslim) .

Our PanfixTM's cellulose tape has been chosen and used to wrap the hamper.

There are three reasons for this. 

Firstly, cellulose tape is transparent and clear, so it is possible to make wrapping beautiful.

Secondly, cellulose tape will improve work efficiency when wrapping because it can be easily cut by hand without  tape cutter and  cut it with one's hand while holding whenever you need.

Thirdly, it can stick clean because cellulose tape has low level of static electricity reduces attraction to packing film.

In this way, our PanfixTM's cellulose tape is used in each country and in their own unique way and evaluated for its quality and usability.

Do you know the difference between Cellulose tape and OPP tape?
Since our NICHIBAN's self adhesive cellulose tape launched in 1948, it has consistently used natural ingredients. NICHIBAN's self adhesive cellulose tape DOES NOT contain plastic but natural ingredients such as wood pulp, natural rubber, natural resin, and recycled paper core. So, The cellulose tape is eco-friendly product.

The cellulose tape is easy to use because it has "Strong adhesive" ,"Easy to cut quickly with less power" and "Low Static electricity". It is also used for packing foods and medicines because it is made with natural ingredients.

OPP tape is mainly made from polypropylene film coated with acrylic adhesive. The raw ingredient of OPP tape consists mainly of petroleum-derived components, and acrylic pressure-sensitive adhesives have a characteristic irritating smell.

Both of cellulose tape and OPP tape are transparent, but cellulose tape is not only good for environment, but also good for usability.

We conducted qualitative assessment of cellulose tape and OPP tape.The assessment demonstrates that self adhesive cellulose tape is better than OPP tape on the following 6 aspects.
1. Non-Plastic material
2. Strong adhesive
3. Easy to cut quickly with less power
4. Low Static electricity
5. Smell-less
6. Less CO2 emission

If you're interested, Clik to see more details.


What kind of tree is used for cellophane?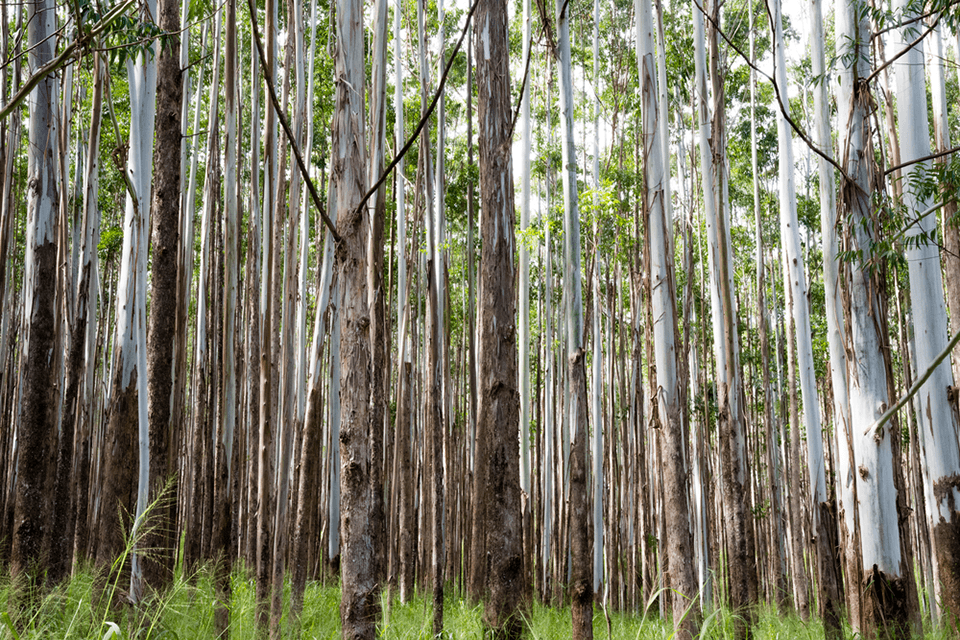 We mainly use eucalyptus trees for making the wood chips, which are raw materials of cellophane. They are a type of hardwood trees that take about 10 years to grow. Koalas are known to eat the leaves of this tree. Eucalyptus trees are planted in many parts of the world as renewable biological resources with little environmental impact.
When you can't find the end of cling film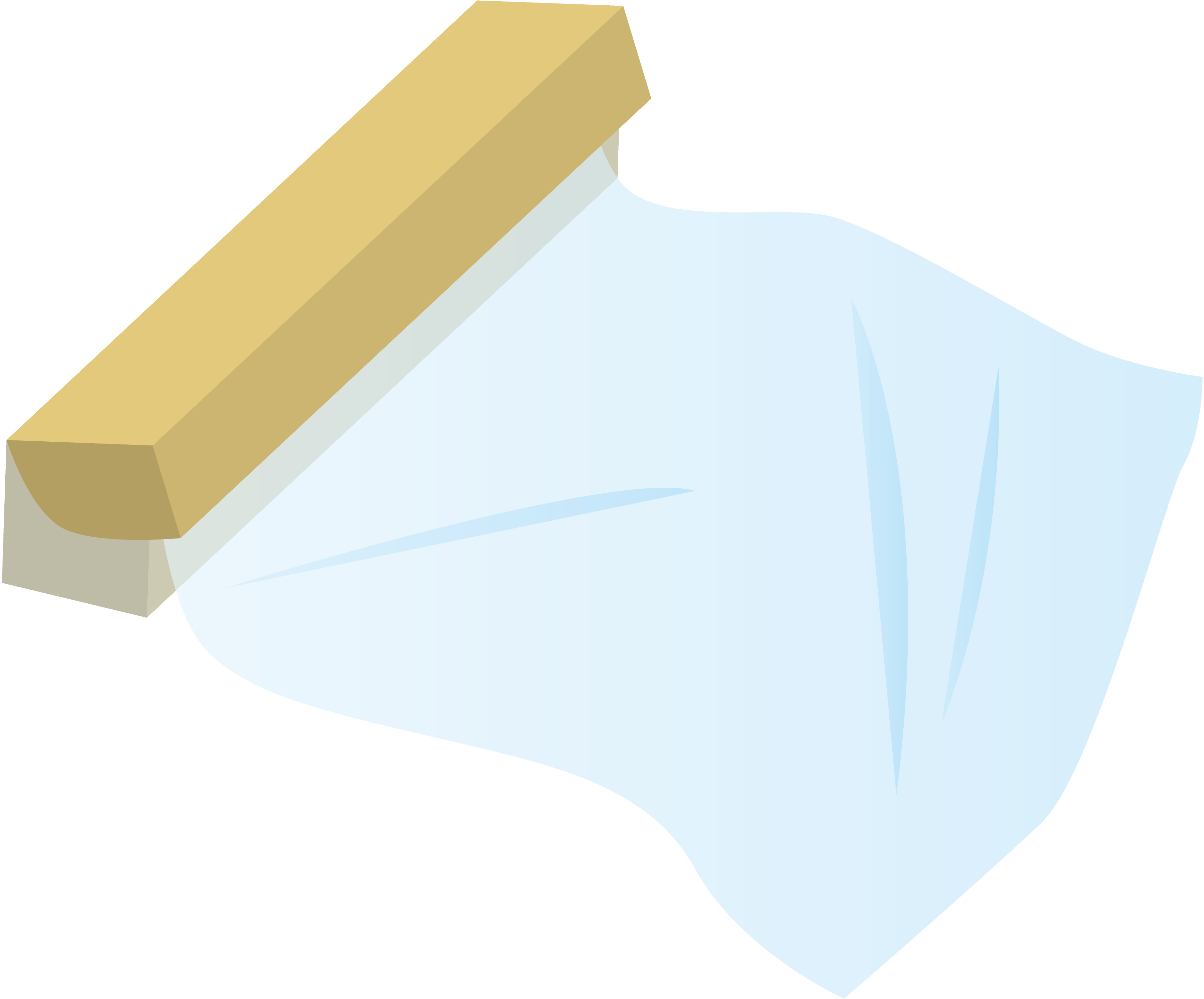 Cling wrap is a kitchen necessity.When we use cling wrap, we occasionally encounter a difficulty in finding cut line or the cut line of cling film has broken.

At such times, cellulose tape will help us solve this problem.
First of all, take the cling film out of the packaging box.
Next, sticking a piece of cellulose tape around the edge of cling film roll, and then get the cellulose tape off lightly.
In this way, we will easy to find the end of cling film.
Tricks to peel the tape clean.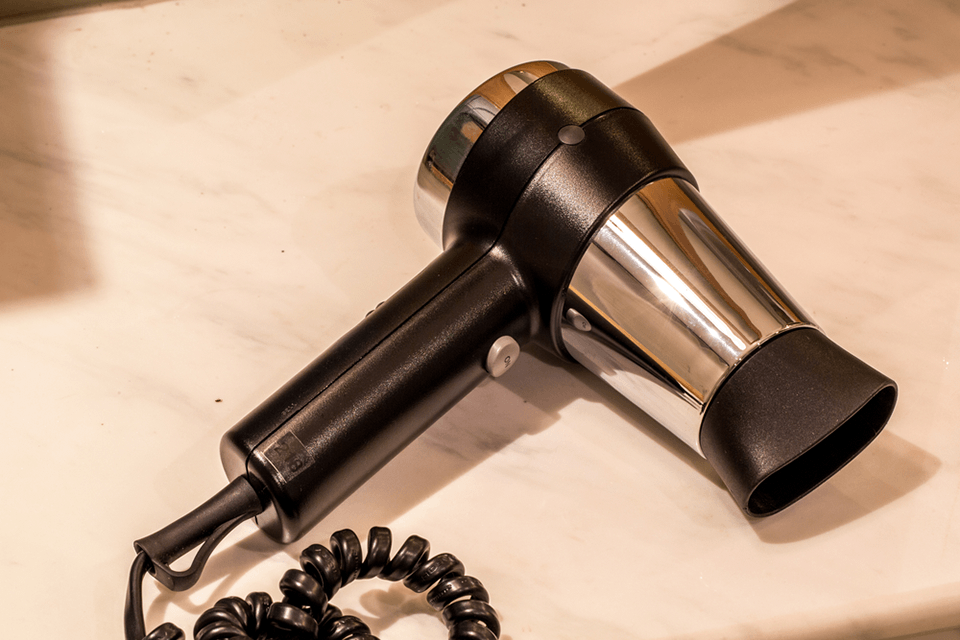 After removing the cellulose tape, the surface sometimes remains sticky due to the residue of the adhesive. To make it easier to remove the residue, use the adhesive side of a separate piece of tape while warming the residue with a hairdryer. Old and hardened residue could be removed using a spatula or a similar object. Use a Benzine or a peeling agent to wipe off the remaining residue on the surface.

*Please note that the use of organic solvents such as benzine or peeling agent may cause discoloration or deterioration, depending on the type of material such as plastic, leather, painted surface, or leather.